Hire Expert SEO Consultant
Search Engine Optimization That Brings Results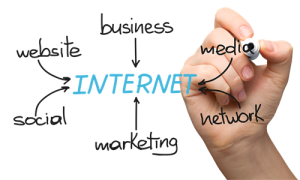 Consumers often make mental notes of the companies that show up in Google and other search engines and that's why Search Engine Optimization – SEO – is one of the most important tools for marketing your business online. Whether they're conscious of it or not, research shows that higher search rankings lead to more credibility with consumers.
At WNC Social Media Buzz, we're experts in search engine optimization, and we'll help you build a successful marketing plan around SEO that will work for you 24 hours a day, 7 days a week, every day of the year. Search engines take into account many factors when ranking your website, like age of domain, HTML validation, the number of pages indexed and backlinks from Google and other search engines, among other things. We'll take all these into consideration and create the most effective methods possible for advancing your site.
SEO Tools to Market your Business!
We'll also incorporate cutting edge tools into your SEO plan, like mobile bandwidth and local search engine optimization. Traffic to mobile devices is expected to exceed traffic to traditional desktop computers by the end of 2015, and that's creating new approaches to effective SEO strategies, like local search engine optimization. We specialize in local relationships and we'll help you optimize your content and external links for local relevance to help you succeed with this emerging and surging trend.

Before long, most everyone will be searching for products and services online. Most customers already check online reviews prior to making a purchase, and this is expected to increase. That doesn't have to be a scary proposition with a good SEO strategy that gets as much attention and care as your other marketing plans. All you need is the right partner and that's where we come in!
SEO is a cost effective, organic way to promote your business, compared to other forms of online advertising and it provides a good return on your investment. Call for your consultation and quote today!
Types of SEO
Creating an organic, natural feel to your website doesn't mean you can't look fantastic! We strive to write rich content with keyword driving text. We write search-engine-friendly contents so your website has a higher ranking than your competition!
We do this by creatively applying the two most common forms of SEO – On Page SEO and Off Page SEO. Both of these terms mean exactly what their names suggest. With on page SEO, everything is on the page. With off page SEO, everything is – you guessed it – off the page.
On page SEO includes everything from the words you use to describe your business to the technical stuff, like HTML tags that tell the search engines about your content. And it's all within your control, we'll just help you get there. We'll help you choose the words that describe your business in a way that will make it easy for search engines to find you. We submit articles, blogs, and tweets for you on a monthly basis that will ensure your website looks authoritative to the major search engines.
Unlike on page SEO, off page SEO is all about activities beyond the boundaries of your website, which means you have less control over them. But they are just as important as on page SEO, because it's what gives you an indication of how other websites and users perceive the usefulness of your website. Off page SEO includes link building, social media and social bookmarking. A website that others view as useful is more likely to be mentioned on other websites, Facebook and other social media platforms and be bookmarked and shared by people who like it.
A successful off page SEO strategy will increase your rankings and exposure and we'll help you get there. We create backlinks to your website by helping you find highly searchable websites linked back to your website creating a strong linking system. We create search engine friendly coding on the backend of your website. We help you create Social Media Marketing geared toward search engine competition.
Your web pages look great to Search Engines!
Your site's content will be easy to read, informative and search optimized!
Your site is submitted to top directories!